あなたの支援が必要です!

© Natalie Bowes / WWF-Canada

1年間その支援を継続すると…

南米のチリで海の大切さを伝え、地域の人たちにも
その保全に参加してもらう普及活動を
1回実施できます。

1年間、その支援を継続すると…

ロシアでケガをしたトラを
野生復帰させるためのリハビリ活動を
6日間、支えることができます。

© Ola Jennersten / WWF-Sweden

1年間、その支援を継続すると…

スマトラの熱帯林で、
違法伐採や野生動物の密猟を防ぐパトロールを
14日間、支えることができます。

© Natalie Bowes / WWF-Canada

毎月この金額を一年ご寄付頂くと…

南米のチリで海の大切さを伝え、地域の人たちにも
その保全に参加してもらう普及活動を
1回実施できます。

毎月この金額を一年ご寄付頂くと…

ロシアでケガをしたトラを
野生復帰させるためのリハビリ活動を
6日間、支えることができます。

© Ola Jennersten / WWF-Sweden

毎月この金額を一年ご寄付頂くと…

スマトラの熱帯林で、
違法伐採や野生動物の密猟を防ぐパトロールを
14日間、支えることができます。

会員になる(毎月支援)
寄付をする(1度だけ支援)
あなたの支援が必要です!

© Natalie Bowes / WWF-Canada

1年間その支援を継続すると…

南米のチリで海の大切さを伝え、地域の人たちにも
その保全に参加してもらう普及活動を
1回実施できます。

1年間、その支援を継続すると…

ロシアでケガをしたトラを
野生復帰させるためのリハビリ活動を
6日間、支えることができます。

© Ola Jennersten / WWF-Sweden

1年間、その支援を継続すると…

スマトラの熱帯林で、
違法伐採や野生動物の密猟を防ぐパトロールを
14日間、支えることができます。

毎月この金額を一年ご寄付頂くと…

南米のチリで海の大切さを伝え、地域の人たちにも
その保全に参加してもらう普及活動を
1回実施できます。

毎月この金額を一年ご寄付頂くと…

ロシアでケガをしたトラを
野生復帰させるためのリハビリ活動を
6日間、支えることができます。

© Ola Jennersten / WWF-Sweden

毎月この金額を一年ご寄付頂くと…

スマトラの熱帯林で、
違法伐採や野生動物の密猟を防ぐパトロールを
14日間、支えることができます。

会員になる(毎月支援)
寄付をする(1度だけ支援)
Climate baton passes to world leaders
---
(Bonn, Germany, 23 October, 2015) - As the UN climate talks conclude in Bonn today, the baton passes to political leaders to resolve key issues standing in the way of finalising a new global climate deal.
Negotiators leave for Paris with greater clarity on what is at stake for an ambitious and fair climate deal, but fundamental issues still need to be resolved. World leaders will attend several informal meetings between now and 30 November, the first day of the two-week UN climate meeting where WWF expects them to deliver a fair, ambitious and transformative global climate agreement.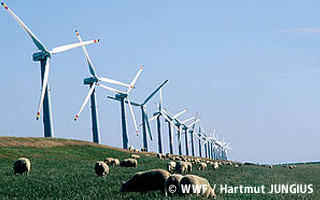 Tasneem Essop, WWF's head of delegation to the UN climate talks said there were three key issues that political leaders needed to work on before they arrive in Paris.
"A spirit of compromise will be important to reach a final agreement in Paris. But there can be no compromise on the level of ambition we need to address the climate crisis. Leaders need to prioritise a plan to address the emissions gap and regularly increase this ambition over time. Anything less than 1.5 degrees would dangerously affect the lives and livelihoods of millions of people and the rest of life on Earth," she said.
A new agreement must address our ability to tackle the impacts of climate change, she said. "Ordinary people from California to Manila whose lives are being disrupted look to political leaders for solutions."
Finance remains the elephant in the room. "This is both for funding climate actions before 2020 and after 2020 when the elements of the new deal come into force. Political leaders need to provide the scale of support - including finance and technology - that will catalyse the just transition to a safer and renewable energy world. Additional support for poor and vulnerable countries is a critical element of a new deal," said Essop.
Political leaders, representing ordinary people across the world facing the impacts of climate change, must be bold and decisive in acting to put the world on a path away to create a cleaner, safer more sustainable future for all , she said.
"We want citizens and lawmakers in capitals to ensure that the message to leaders is clear and unambiguous: Now is the time. You are the people who have with the power to change climate change. Paris is the place where the world must unite," she said.
Pierre Cannet, head of the climate programme at WWF-France, said with the French government taking on the political leadership of the UN climate meeting in Paris next month, they will need to tip the balance between keeping ambition alive and ensuring transparency and inclusiveness.
"The French must prepare the political ground in the coming weeks to power negotiations going into and during the negotiations, so that the momentum created outside is finally captured in the overall effort to fight climate change," he said.
人と自然が調和して
生きられる未来を目指して
WWFは100カ国以上で活動している
環境保全団体です。