あなたの支援が必要です!

© Natalie Bowes / WWF-Canada

1年間その支援を継続すると…

南米のチリで海の大切さを伝え、地域の人たちにも
その保全に参加してもらう普及活動を
1回実施できます。

© Vladimir Filonov / WWF

1年間、その支援を継続すると…

野生のトラが生息する東南アジアの森で行なう
カメラトラップ調査のトレーニングを
実施できます。

© Ola Jennersten / WWF-Sweden

1年間、その支援を継続すると…

スマトラの熱帯林で、
違法伐採や野生動物の密猟を防ぐパトロールを
14日間、支えることができます。

© Natalie Bowes / WWF-Canada

毎月この金額を一年ご寄付頂くと…

南米のチリで海の大切さを伝え、地域の人たちにも
その保全に参加してもらう普及活動を
1回実施できます。

© Vladimir Filonov / WWF

毎月この金額を一年ご寄付頂くと…

野生のトラが生息する東南アジアの森で行なう
カメラトラップ調査のトレーニングを
実施できます。

© Ola Jennersten / WWF-Sweden

毎月この金額を一年ご寄付頂くと…

スマトラの熱帯林で、
違法伐採や野生動物の密猟を防ぐパトロールを
14日間、支えることができます。

会員になる(毎月支援)
寄付をする(1度だけ支援)
Staff Blog : Look for tigers in the Greater Mekong forests! Research activity with automatic cameras.
---
Hello, I'm Tum of WWF Thailand. I'm researching Indochinese tigers.
My field work is located in the thick forest in the Greater Mekong region of the Indochinese Peninsula! And on my PC in the nearby office.
I'm in charge of checking 2,000 or more photos and videos everyday there.

Elephants filmed in a national park in Thailand (automatic camera).
These photos and videos are all taken by automatic cameras for research (trail cameras) set in the forests.

Information such as the estimated population of tigers, habitats and prey distribution are pieced together based on the location of the pictures and films.

The mechanism of the camera trap is that an infrared sensor reacts to moving objects to take a picture, which enables it to capture animal figures and inhabitation data without our presence.

When setting the cameras, we try walking at the same height of tigers to make sure if cameras activate normally.

The research area of this project is located in precipitous mountain forests spreading along the border between Thailand and Myanmar.

It is one of the remaining and limited habitats for endangered Indochinese tigers.

It is of great difficulty to make a round trip for many days, to go deep into the forests and set/collect the cameras.

We want to catch pictures of tigers but often of things trigger the cameras.
For example:
●Moving leaves blown by the wind (sensors activated and filmed them, this happened often...)
●Occasionally, wild animals (made me happy and grin)
●Very rarely, A TIGER!! (jumped with joy!)

Work is sober and steady, but without this basic data, it is impossible to make a conservation plan for wildlife.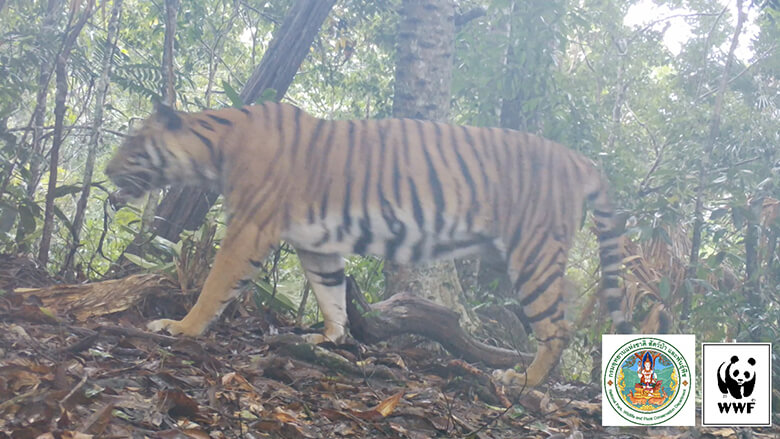 Currently, especially in Myanmar, a decrease of natural forest is becoming more serious due to an increase of natural rubber plantations for exporting to Japan and other countries.

As a part of our initiatives, we at the WWF aim to stop the decrease of forests, so research activity is important.

Support from Japan also helps this project to save tigers beyond the borders.

Please keep watching and supporting us!

(Translation/Editing: Forest rep. Ito)
Animals in Greater Mekong, captured by camera traps
Until meeting this tiger, I've seen tens of thousands of videos and photos.
I'm so delighted when I saw this…I can't express it in words.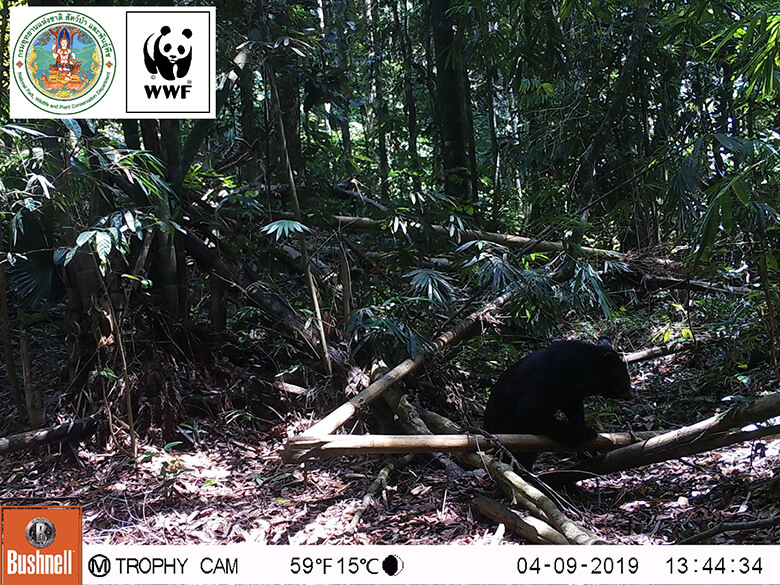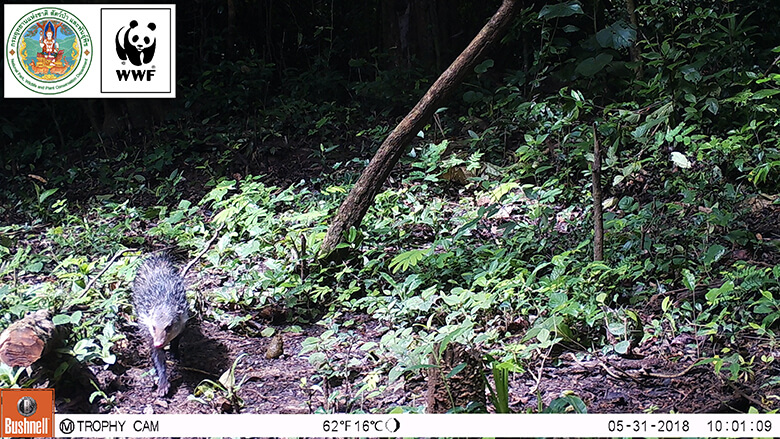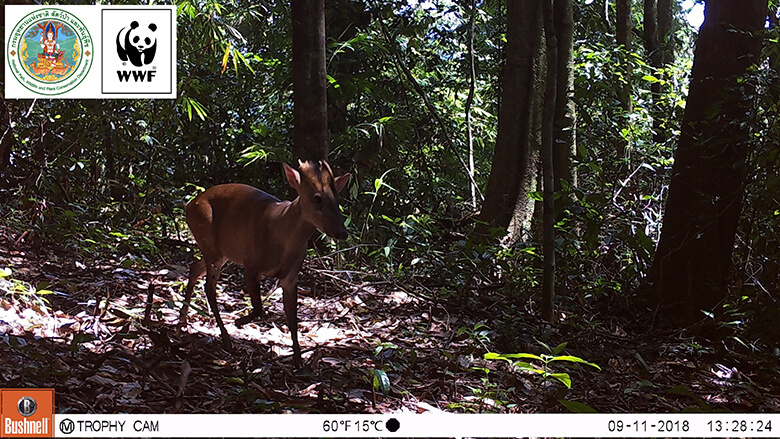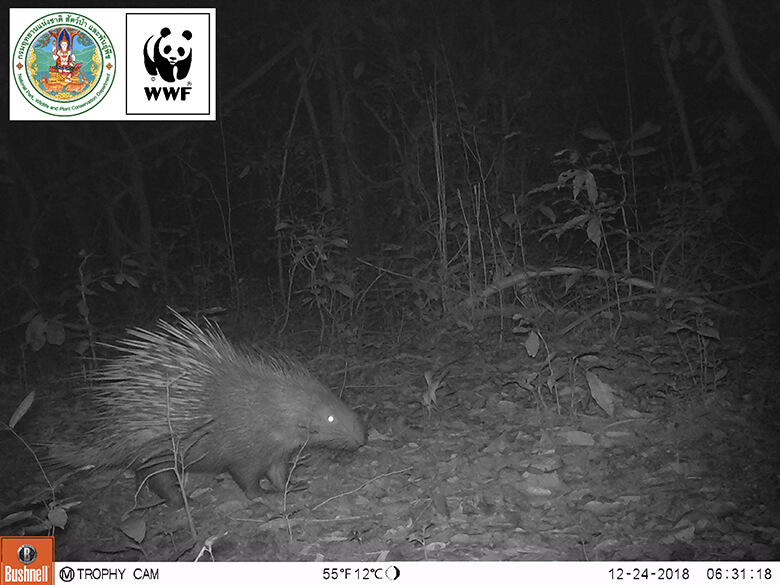 人と自然が調和して
生きられる未来を目指して
WWFは100カ国以上で活動している
環境保全団体です。