あなたの支援が必要です!

© Natalie Bowes / WWF-Canada

1年間その支援を継続すると…

南米のチリで海の大切さを伝え、地域の人たちにも
その保全に参加してもらう普及活動を
1回実施できます。

© Vladimir Filonov / WWF

1年間、その支援を継続すると…

野生のトラが生息する東南アジアの森で行なう
カメラトラップ調査のトレーニングを
実施できます。

© Ola Jennersten / WWF-Sweden

1年間、その支援を継続すると…

スマトラの熱帯林で、
違法伐採や野生動物の密猟を防ぐパトロールを
14日間、支えることができます。

© Natalie Bowes / WWF-Canada

毎月この金額を一年ご寄付頂くと…

南米のチリで海の大切さを伝え、地域の人たちにも
その保全に参加してもらう普及活動を
1回実施できます。

© Vladimir Filonov / WWF

毎月この金額を一年ご寄付頂くと…

野生のトラが生息する東南アジアの森で行なう
カメラトラップ調査のトレーニングを
実施できます。

© Ola Jennersten / WWF-Sweden

毎月この金額を一年ご寄付頂くと…

スマトラの熱帯林で、
違法伐採や野生動物の密猟を防ぐパトロールを
14日間、支えることができます。

会員になる(毎月支援)
寄付をする(1度だけ支援)
Responsible salmon comes to leading world market
---
Tokyo - Atlantic salmon certified by the Aquaculture Stewardship Council (ASC) is now available for consumers across Japan. The salmon, responsibly farmed in Norway by the Leroy Seafood Group, will be sold at over 400 Aeon retail outlets across the country.
Roughly 60% of the world's farmed salmon is produced in two countries, Norway and Chile. With Japan ranking as one of the world's leading consumers, the availability of ASC certified salmon makes a significant contribution to marine conservation and the expansion of responsible aquaculture.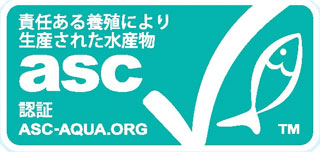 "WWF welcomes the commitment by Aeon to sell ASC certified salmon," said Dr Piers Hart, WWF aquaculture sector lead. "Following a ten-year development process initiated by WWF, these standards are now being managed by the ASC and it is fantastic to see ASC certified salmon on the market in Japan."
Farmed fish makes up half of all seafood and is growing in popularity. With that growth comes increasing risk to local communities and the marine environment, including pollution, overfishing of forage fish, disease, and farmed fish escaping into the wild. The ASC was launched to address these issues.
The ASC system not only certifies farms, but also verifies that their products are managed during processing and distribution so that they are not mixed with other stocks. Farmed salmon on Aeon shelves will carry an easily recognizable ASC label that consumers can purchase with confidence that the source farm is environmentally friendly, considers local communities and values human rights.
"The nationwide launch of the first ASC certified responsibly farmed salmon in Japan marks another significant step toward transforming the aquaculture sector," said Chris Ninnes, ASC chief executive officer. "Consumers increasingly want to feel confident that they are making a responsible choice when they eat fish. Aeon is giving them that opportunity."
"Aeon has previously developed MSC certified seafood products with the context of sustainability. Now we intend to aggressively expand our ASC certified products, starting with the development of the first ASC certified sashimi Atlantic salmon in Asia," said Kinzo Matsumoto, general manager of the seafood department of Aeon's Retail Food Merchandising Planning Division.
ASC is an independent, not-for-profit organisation founded in 2010 by WWF and the Dutch Sustainable Trade Initiative (IDH). The ASC certified standard was developed through a series of roundtables mediated by WWF that brought together producers, seafood buyers, scientists, and NGOs. ASC carries the most robust global requirements for salmon farming, resulting in fish products that are produced to ensure minimal environmental and social impacts.
人と自然が調和して
生きられる未来を目指して
WWFは100カ国以上で活動している
環境保全団体です。